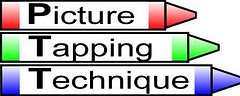 Adobe Acrobat Reader
Note: To download Adobe Acrobat Reader for free, please click here.
Cancellation Policy
My appointment times are valuable and irreplaceable, so I do have a cancellation policy. If you need to reschedule a session, please let me know 48 hours in advance, in order to avoid being billed.
Payment
Email money transfer, and all major credit cards are accepted for payment through Square.
Insurance
Nutritional Consulting Services may be covered by your health insurance policy or employee benefits plan.
Qualifications
EVIDENCE BASED EFT
Training in Clinical Emotional Freedom Techniques (Tapping)
A Proven Stress Management Technique for Mind and Body