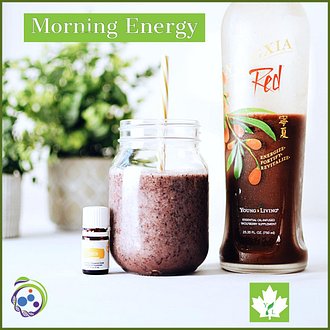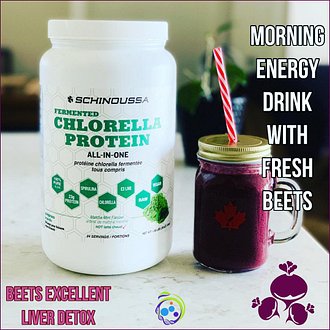 Energy Drink with Fresh Beets
Start your day off with a fermented chlorella all-in-one vegan protein. Check out the features below. Feed your body the nutrients that it needs to maintain
a strong, healthy body!


Product Highlights:
• Fermented Chlorella protein
• Greens nutrients from whole Spirulina, Chlorella, E3Live (all organic)
• 23g of the highest plant based bioavailable protein
• 3g carbs of 2 are fiber, 2g fats of which are good fats
• NON-GMO, Gluten free, soy free
• No pea, rice, or other land plant based proteins
• 840g chocolate, vanilla and Matcha mint flavour

NingXia Red:

This is an excellent product to optimize your health.


NingXia Red is a powerful antioxidant supplement drink made from Wolfberry purée; a super blend of blueberry, aronia, cherry, pomegranate and plum juices, natural stevia, grape seed, and pure vanilla extracts; and lemon, orange yuzu, and tangerine essential oils.


NingXia Red supports immune function, liver function, and eye health an is reported to increase energy.

It is the highest known protection against the dangerous superoxide free radicals, as documented in the S-ORAC test conducted by Brunswick Laboratories. It is rich in ellagic acid, polyphenols, flavonoids, vitamins and minerals. In addition, it has 18 amino acids, 21 trace minerals, beta-carotene, and vitamins B1, B2, B6, and E.
It is an excellent whole food source of nutrients that gives energy and strength to the body without harmful stimulates. It also has an amazing low glycemic index of 11 that does not spike blood sugar levels.

Drink 30-60 ml 2 times daily.
Product Benefits:
• No known protein allergies
• Most bioavailable plant protein known for human nutrition
• Rebuilds, repairs, maintains muscle, immune, health
• 100% of vitamins, minerals, antioxidants are from superfoods